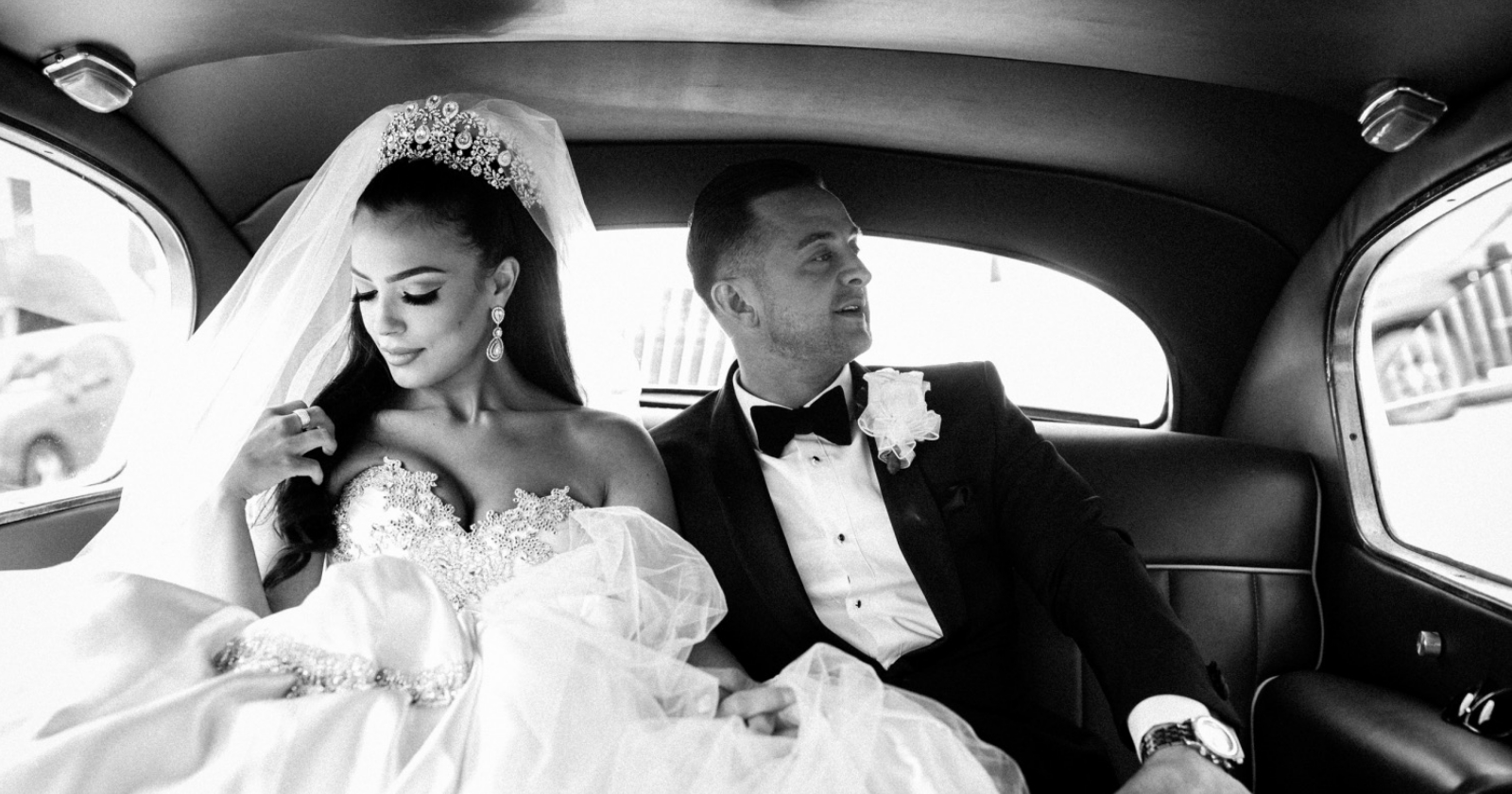 Our Commitment to You
The staff at Top Class Limousine knows what it's like planning for that special day. Many of us have been exactly where you are now, and can relate to any questions or concerns you may have. With thousands of weddings and over 30 years of service we have successfully become the standard for wedding transportation in the Tri-State area. We pride ourselves on maintaining reliable, quality service and peace of mind for all of our customers on their special day.
We own, operate, and maintain all of our limousines. The limousine you see IS the limousine you will get on your special day. We do not overbook or subcontract our limousines. An in house mechanic and detailer guarantee a well maintained and thoroughly clean limousine for your special day. We have a wide selection of limousines to choose from. Our diverse selection includes antiques,  stretch limousines, SUVs, Trolleys and busses, are from a variety of manufacturers.
Top Class Limousine goes through great lengths to provide our customers with safe, reliable and quality service. On extremely rare occasions a vehicle may be deemed unfit for use due to cosmetic or mechanical problems. Our commitment to provide you with the best service means that we will send you a limousine of equal or greater value than the vehicle you booked. Will another company do this? No! Many companies overbook or subcontract and will make up stories as to why your limousine cannot be sent out. Then they will send you a limousine of lesser value than the one you paid for. At Top Class we don't play games or make up stories. Your event is just as special to us as it is to you. And this is what gives us a great name in the wedding industry.
Our chauffeurs are the best in the industry, they do more than just drive, their level of professionalism and willingness is what sets them apart from the everyday driver.
All Chauffeurs are uniformed.
They have all gone through strict training and certification courses.
They all have Westchester TLC and CDL Licenses.
They have all been screened by our insurance companies.
They are all randomly drug tested.
Safe, reliable, and quality service is our number one priority. We have an excellent record with the Westchester County TLC and have monthly staff meetings to ensure that we maintain our high standards.
Your special day should not be a stress filled one. A bride and groom should not have to give directions and worry about lost drivers. Our chauffeurs have all locations mapped out in advance and have all contracts and special instructions with them. Our staff is on hand 24 hours in case of emergencies, there are no answering services. After hour emergency calls will be handled by our Owner or Manager.
Come see why Limousine Chauffeur Transportation (LCT) Magazine put us in their Top 75 Limousine Companies of the Nation list. Come visit our showroom and see why Top Class is one of the best. Our showroom gives customers the opportunity to view the vehicle up close and personal. Pictures are worth 1000 words but seeing and sitting in one of the Top Class Limousines is more than words can describe. We have daily showcases and appointments are not needed. Our knowledgeable staff is here to help, not sell. Our bridal consultants will treat you with respect and answer each and every question you may have. Top Class Limousine is more than just transportation.